Sound Ideas is proud to have purchased the illustrious The Hollywood Edge sound effects collection. With the addition of The Hollywood Edge collections, Sound Ideas now has over 520,000 sound effects available for your productions. Almost all of The Hollywood Edge collections are available for download and many of the collections are also available on a Hard Drive, included with the purchase.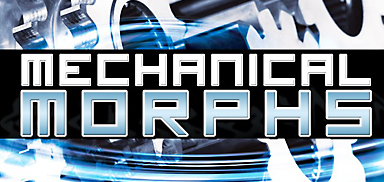 Mechanical Morphs Sound Effects
A metal smashing, gear grinding, futuristic collection! This must-have set is perfect for science fiction and fantasy productions featuring robots, aliens, spaceships, futuristic landscapes, hi-tech interfaces, and more! Learn more ...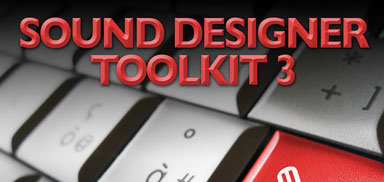 Sound Designer Toolkit 3
Over 2,000 production elements includes everything from Accents to Ambiences, Stingers to Tones & Impacts to Explosions, designed to provide a full mix of Scary, Dramatic, Magical & Sci Fi elements for your productions. Learn more ...
---